Noemia Siqueira-Filha, PhD.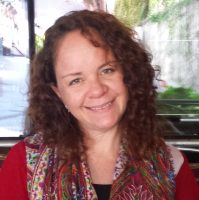 Health Economist
Liverpool School of Tropical Medicine
United Kingdom
Noemia.teixeiradesiqueirafilha@lstmed.ac.uk
Noemia is a health economist working within the department of Clinical Sciences at Liverpool School of Tropical Medicine, working on the IMPACT TB project in Nepal and Vietnam. Having initially trained and worked as an Engineer, she obtained her diploma and MSc in Health Service Evaluation from The Instituto de Medicina Integral Prof. Fernando Figueira in Brazil in 2012. Following this, she completed her PhD in Public Health and Policy at the London School of Hygiene and Tropical Medicine. Her thesis addresses the cost-effectiveness of a protocol for TB diagnosis in people living with HIV. Noemia has been contributing to projects addressing epidemiology, health financing and health economic evaluations of infectious and neglected diseases including tuberculosis, HIV/AIDS, dengue and tetanus. Noemia has technical expertise in implementing primary data collection for epidemiological and cost studies, and expertise in economic evaluation methods at health care at household level in low- and middle-income countries.
---
Publications:
Cost of Tuberculosis Diagnosis and Treatment in Patients with HIV: A Systematic Literature Review
Noemia Teixeira de Siqueira-Filha, Rosa Legood, Aracele Cavalcanti, Andreia Costa Santos. Value in Health, 2018
The economic burden of tuberculosis and latent tuberculosis in people living with HIV in Brazil: a cost study from the patient perspective
N.T. de Siqueira Filha , M. de Fatima Pessoa Militao de Albuquerque, R. Legood, L. Rodrigues, A.C. Santos. Public Health, 2018
---
Research keywords:
costs, cost-effectiveness, modelling, tuberculosis, neglected diseases,
Websites: