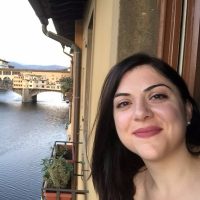 Consultant
UNICEF Office of Research – Innocenti
lprencipe@unicef.org
Leah joined the Social and Economic Policy unit at UNICEF Office of Research in March 2015. She extensive experience providing support to large-scale impact evaluations related to children's education and nutrition in Zambia, Zimbabwe, Mozambique, and Bangladesh, among others. Leah's currently examines the ability of social policy to improve health outcomes among children and adolescents in Tanzania, including outcomes related to sexual behaviour, mental health, and violence. Leah previously worked as a Researcher at American Institutes for Research in Washington DC, and as a consultant at the World Bank. She joined UNICEF's Office of Research – Innocenti in March 2015. In 2018, Leah joined the Department of Public Health (Social Epidemiology) as a PhD student at Erasmus University Medical Center (Erasmus MC) based in Rotterdam, Netherlands.
---
Research keywords: Quantitative researcher; health; impact evaluations