Kristi Sidney Annerstedt, PhD.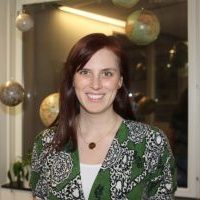 Post-Doctoral Researcher
Karolinska Institutet
Sweden
kristi.sidney@ki.se
Dr. Kristi Sidney Annerstedt is a post-doctoral researcher in social protections at KI and assists in managing the SPARKS network. She has experience with evaluating a large cash transfer for maternal health in low and middle income settings and collaborating with a global non-communicable disease network (the Global Alliance for Chronic Diseases) and the SMART2D project aimed at developing strategies to improve prevention and management interventions for diabetes in Sweden, Uganda and South Africa. She has experience with both qualitative and quantitative methodologies.
---
Research keywords: social protection, non-communicable diseases, diabetes, epidemiology,mixed methods
Website: https://www.linkedin.com/in/kristi-annerstedt-409730141/