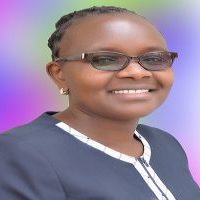 Program Technical Lead for Social Protection
Ministry of Health – National Tuberculosis, Leprosy and Lung Disease Programme
Kenya
mailu.eunice@gmail.com
Eunice Wandia Mailu is a Public Health Specialist with interest in Research and social protection. Currently she is the Social protection technical lead for Kenya National Tuberculosis, Leprosy and Lung Disease Program (NTLD-P). For the last eleven (11) years, Eunice has actively participated in different research programs in Kenya Medical Research Institute collaboration with US Centers for Disease Control and prevention (KMERI/CDC) where she previously worked and now in NTLD-P. Eunice was the survey coordinator for the first Kenya's TB patient cost survey 2017 and she successfully disseminated the survey findings which was followed by a multisectoral policy dialogue to advocate for inclusion of TB patients in the existing social protection programs. In order to reduce Catastrophic expenditures, Eunice has succeeded in ensuring enrollment of Drug resistant TB patients into National Hospital Insurance Fund (NHIF).
---
Research keywords: Communication skills, Strong work ethic, Teamwork skills, self Initiative, Problem-solving skills