Ethel Leonor Noia Maciel, PhD.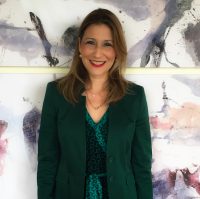 Professor
Universidade Federal do Espirito Santo- UFES
Vitoria, Brazil
ethel.maciel@gmail.com
I am an epidemiologist with experience in infectious diseases with the main reserach field in tuberculosis over the past 20 years. I am professor at Federal University of Espirito Santo (UFES) in Brazil, where I was coordinator the graduate program of Public health. Currently I am the vice-president at my university.
---
Publications:
Modelling the impact of social protection on tuberculosis: the S-PROTECT project.
Boccia, D., Rudgard, W., Shrestha, S., Lönnroth, K., Eckhoff, P., Golub, J., … Dowdy, D. BMC Public Health 2018, 18(1), 786. https://doi.org/10.1186/s12889-018-5539-x
Uptake of governmental social protection and financial hardship during drug-resistant tuberculosis treatment in Rio de Janeiro, Brazil
William E. Rudgard, Nancy S. das Chagas, Regina Gayoso, Mauricio L. Barreto, Delia Boccia, Liam Smeeth, Laura C. Rodrigues, Knut Lönnroth, Elizabeth Williamson, Ethel L.N. Maciel
European Respiratory Journal 2018 51: 1800274;
---
Research keywords:
epidemiologist, infectious diseases, data analysis, tuberculosis researcher
Website:
http://lattes.cnpq.br/3761398932271892