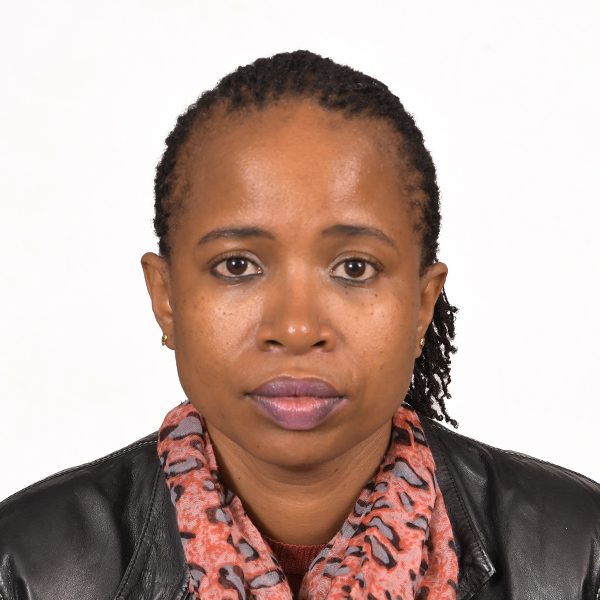 Masters Student- Health Economics, Policy and Management
Karolinska Institutet, Department of Learning, Informatics, Management and Ethics (LIME)
beatrice.kirubi@stud.ki.se
Beatrice Kirubi is a Medical Doctor from Kenya; She has over 15 years professional experience in clinical care and public health approaches in the management of Infectious Diseases, specifically TB & HIV; and in the set up and management of Non communicable disease interventions specifically Mental health and Sexual & Gender Violence. She has worked in Kenya, South Sudan and Liberia with various institutions and organizations- Ministry of Health, Kenya, Doctors without Borders (MSF) and as a consultant for the International Organization for Migration (IOM) and World Health organization (WHO).
She is currently pursuing a Masters Degree in Health Economics, Policy and Management at Karolinska Institutet.
---
Publications:
Huerga, Helena & Ferlazzo, Gabriella & Bevilacqua, Paolo & Kirubi, Beatrice & Ardizzoni, Elisa & Wanjala, Stephen & Sitienei, Joseph & Bonnet, Maryline. (2017). Incremental Yield of Including Determine-TB LAM Assay in Diagnostic Algorithms for Hospitalized and Ambulatory HIV-Positive Patients in Kenya. PLOS ONE. 12. e0170976. 10.1371/journal.pone.0170976.
Page, A-L & Ardizzoni, Elisa & Lassovsky, M & Kirubi, Beatrice & Bichkova, D & Pedrotta, A & Lastrucci, C & de la Tour, R & Bonnet, Maryline & Varaine, F. (2015). Routine use of Xpert MTB/RIF in areas with different prevalences of HIV and drug-resistant tuberculosis. The International Journal of Tuberculosis and Lung Disease. 19. 1078-83. 10.5588/ijtld.14.0951.
Mauch, Verena & Woods, Naomi & Kirubi, Beatrice & Kipruto, Hillary & Sitienei, Joseph & Klinkenberg, Eveline. (2011). Assessing access barriers to tuberculosis care with the Tool to Estimate Patients' Costs: pilot results from two districts in Kenya. BMC public health. 11. 43. 10.1186/1471-2458-11-43.
---
Research keywords: healthcare management, Tuberculosis, HIV, Outbreak response, Research
Websites:
https://www.researchgate.net/profile/Beatrice_Kirubi/publications
https://www.linkedin.com/in/beatrice-kirubi-47b56a15/?trk=pub-pbmap&originalSubdomain=ke