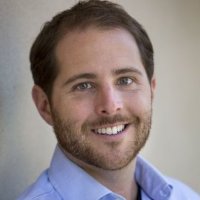 Health Economist
WHO Global TB Programme
World Health Organization
Geneva, Switzerland
sirokaa@who.int
Andrew Siroka is a health economist within the WHO Global TB Programme. He received his PhD in health economics from the University of California, Los Angeles and previously worked at the US Department of Veterans Affairs. Andrew works primarily on economic evaluations in TB as well as the implementation and analysis of TB patient cost surveys. He is also interested in evaluating the effects of social protection or poverty alleviation programs and helping design research projects in this area. In his free time, Andrew likes to play basketball, make pasta from scratch, and to write bios of exactly 100 words.
---
Publications:
The impact of social protection and poverty elimination on global tuberculosis incidence: a statistical modelling analysis of Sustainable Development Goal 1. Daniel J Carter, MSc Philippe Glaziou, MD Prof Knut Lönnroth, MD Andrew Siroka, PhD Katherine Floyd, PhD Diana Weil, MSc Prof Mario Raviglione, MD Rein M G J Houben, PhD ,Delia Boccia, PhD
---
Research keywords: Data, Economics, Econometrics, Statistics